Information Governance Coordinator
Information Governance Coordinator
Corporate Governance
Permanent, full time, 37 hours per week (will consider flexible working pattern or part time hours)
Salary: £24,799 - £26,317
Location: Catmose, Oakham
Closing date: 01 March 2020 Interview date: 12 March 2020
Do you enjoy governance and compliance? Do you understand the complexities of GDPR? We are looking for an Information Governance Officer to support the Data Protection Officer with the functions of Information Governance across the Council. This is a chance to be involved in influencing organisational change and the development of staff in governance training.
You will have…
Experience in providing advice/guidance on information governance and data protection
Knowledge and understanding of General Data Protection Regulation (GDPR) and Data Protection
The ability to analyse security incidents with personal data, identify patterns and recommend preventative actions
General administration experience, along with auditing and documenting experience
An understanding of Freedom of Information and Subject Access Requests.
What we need from you…
Reporting to the Business Support Manager and Data Protection Officer, you will assist with reviewing new policies, procedures and working practices. In addition, you will play a key role in developing guidance and identifying opportunities to improve operational processes to manage risk and meet our information governance and data protection obligations.
What we offer in return… Work that makes a difference to people's lives within this beautiful county, in addition to structured salary reviews, local government pension scheme, discounted access to 'Active Rutland' keep fit activities and flexi-time to name just a few!
We act as 'One Council' in all we do, with each of us working together in the most effective way to meet the needs of our customers every day – if you share this ethos then we very much want to hear from you.
What to do now… Please visit www.rutland.gov.uk for more information about this role. For an informal discussion about the role please contact Sue Bingham, Business Support Manager and Data Protection Officer on 01572 758165 or email: sbingham@rutland.gov.uk
Please follow the links to apply online. Alternatively you can contact one of the HR team for an application pack, email: recruitment@rutland.gov.uk or call 01527 758291.
All recruitment correspondence, including interview details, will usually be sent out via email. If you require documentation/correspondence in an alternative format, please contact the HR team.
Rutland County Council is committed to Equality and Diversity and welcomes applications from all sections of the community. Everyone at Rutland County Council has a responsibility for, and is committed to, safeguarding and promoting the welfare of Children, Young People and Vulnerable Adults and for ensuring that they are protected from harm.
How to apply
We will be accepting online applications for this role, if you require access to a computer or the internet resources are available at Rutland County Council's Catmose site and within the County's libraries, a member of the team will be happy to help you with your application.
Please contact us on 01572 75 8291 to make alternative arrangements, if for any other reason you may struggle to complete the online application. The application forms can be made available in alternative and accessible formats.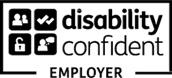 Further information on this vacancy